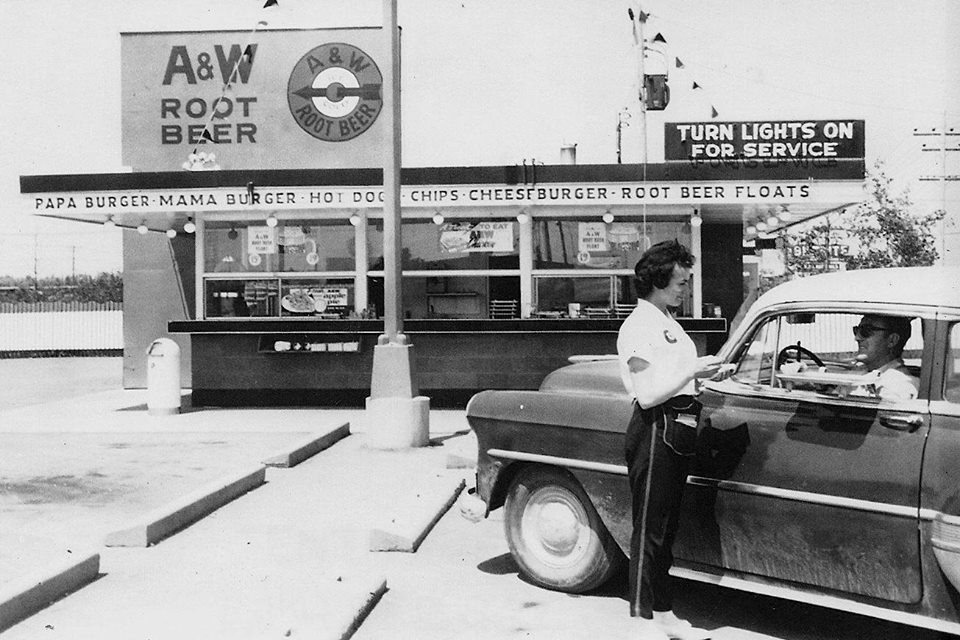 The town of Lodi, CA, may be best known for a less-than-flattering CCR song about being stuck there, again.
But decades before that song was recorded--or its band members were even born--Roy W. Allen was pouring root beer from a walk-up stand on Pine Street.
It was there, by the shadow of the Mission-style Lodi Arch in California's Central Valley, that A&W was born.
That root beer, born out of a recipe Allen purchased from a pharmacist, quickly blossomed into franchise with carhops on roller skates delivering Papa burgers and frosty root beer floats.
And it all started a century ago this month.
According to A&W lore, Allen was a hotelier who purchased the famous recipe from a pharmacist in Arizona before heading west and opening a walk-up stand in downtown Lodi in June of 1919.
Allen and an employee, Frank Wright, eventually partnered to open their first restaurant some 40 minutes north in Sacramento in 1923. By 1926, the pair had a franchise. A&W grew into a nationally recognized brand that during the 1970s had more locations than McDonald's.
Allen retired in 1950 after selling the business to Gene Hurtz of Nebraska. Today, A&W is headquartered in Lexington, KY, and has more than 900 locations worldwide. The brand has experienced several changes in ownership over the years, and today, A&W is part of Dr Pepper Snapple Group.
Every A&W location makes root beer in-house, using ingredients like cane sugar, water and a proprietary blend of herbs, bark, spices and berries.
The original A&W location in downtown Lodi now houses a pet grooming salon, but a metal placard embedded in the street commemorates the spot where Allen poured his first draft.