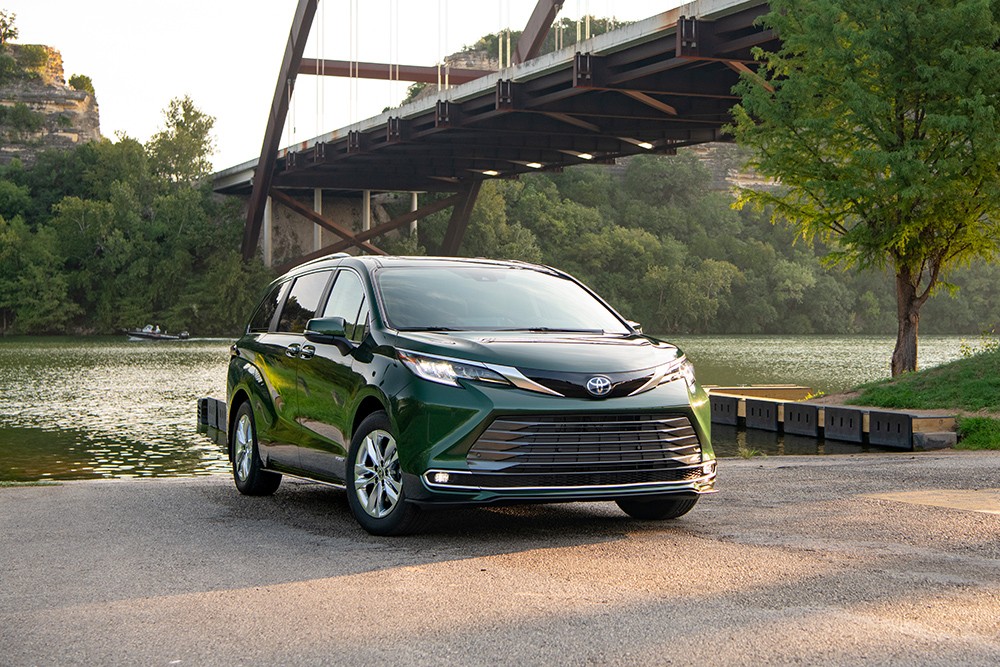 The 2021 Toyota Sienna has been named Family Green Car of the Year by the Green Car Journal.
The annual Green Car Awards highlight vehicles that offer lower carbon and tailpipe emissions, petroleum reduction or displacement or operation on battery electric power.
"The fuel efficiency of this all-new 2021 Sienna makes it a cut above the rest," said Bob Carter, Toyota Motor North America's (TMNA) executive vice president of sales. "This award highlights our dedication to hybrids in North America."
The 2021 Toyota Sienna offers a standard hybrid powertrain across all trims and an array of new tech and amenities. It's Toyota Hybrid System II delivers 245 total horsepower and an EPA-estimated 36 combined MPG fuel economy.
According to the Green Car Journal, The 2021 Toyota Sienna is a leader in standards for modern family haulers. It was credited for both style and fuel-efficiency in premium sedan-like style. The awards jury also highlighted the Sienna's "admirable hybrid fuel efficiency and a thoughtful blend of family-desired features along with driver-centric characteristics not always associated with minivans."
The Green Car Journal began its annual Green Car Awards in 2005. The 2021 Green Car awards were given to 30 "best-and-brightest" models as well as six "category" leaders.
Award winners were selected by industry experts such as Mindy Lubber of CERES, Jean-Michel Cousteau of Ocean Futures Society, Dr. Alan Lloyd of the International Council on Clean Transportation and senior research fellow at the Energy Institute, University of Texas at Austin; Clay Nesler, interim president of the Alliance to Save Energy; and Matt Petersen, president and CEO of Los Angeles Cleantech Incubator and advisory board chair of Climate Mayors. The awards jury also included Green Car Journal editors and auto enthusiast Jay Leno.