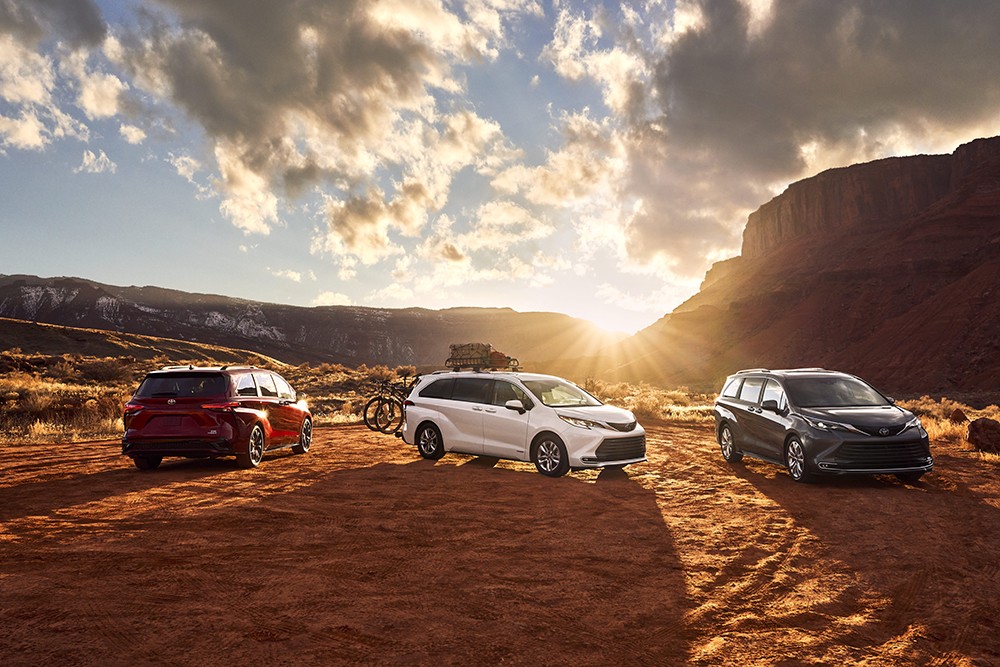 Toyota's 2021 Sienna was recognized as the Family Green Car of the Year in the 2021 Green Car Awards--and the designation is becoming a habit.
"The fuel efficiency of this all-new 2021 Sienna makes it a cut above the rest,  said Bob Carter, vice president of  Toyota.  "We are humbly honored to have the new Sienna recognized as the Family Green Car of the Year for 2021."
Toyota's 2021 Sienna lineup consists of five trims: LE, XLE, XSE, Limited and Platinum. All models are powered by a hybrid powertrain consisting of twin electric motors as well as a 2.5-liter four-cylinder engine, generating a combined output of 245 horsepower. 
"This is an all-new vehicle from the ground up, including a new chassis platform as well as a new electrical platform," said Monte Kaehr, Toyota chief engineer. "The development of the fourth generation Sienna was a huge undertaking but we always worked towards one single mission—to make the best van yet."
The 2021 Sienna delivers 36/36 MPG for freeway/city driving. With its 18-gallon capacity, the 2021 Sienna can cover 648 miles before visiting a gas station. That's the equivalent of driving from New York City to Detroit--with some miles to spare.
Sienna offers an optional high-end navigation with Predictive Efficient Drive, the 2021 Sienna system analyzes driving habits as well as memorizes road and traffic conditions. . The PED system automatically reduces energy consumption, especially when driving through hilly areas or in traffic congestion. Drivers can concentrate on the road while the Sienna PED works in the background.
The 2021 Green Car of the Year award winners are selected through a jury of industry and environmental leaders under the umbrella of the Green Car Journal organization.
Every year, the organization designates special "Green" awards  to vehicles in multiple categories including: greenest truck, greenest SUV, greenest family vehicle and an overall prize of the 'Green Car of the Year.'
Toyota made the list last year also when the 2020 Toyota Corolla Hybrid took home the award.
Green Car Journal is a leading authority in what is new and trending in a world of vehicles seeking to leave pollution and fossil fuels behind.