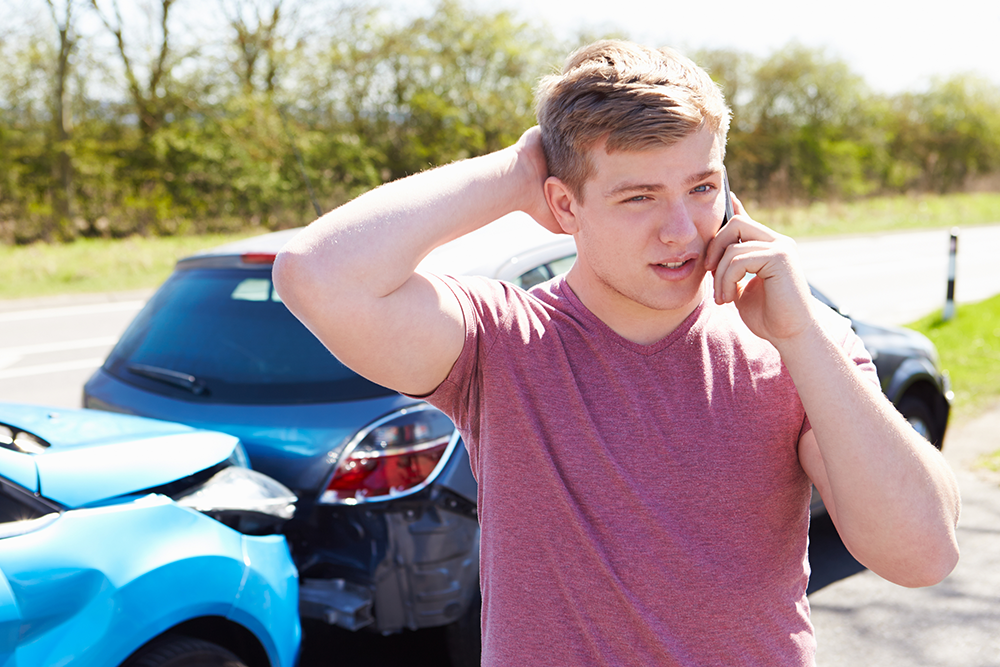 Paying for a teenage driver's car insurance can get expensive, fast.
Strong report cards and an automobile with advanced safety features can help slash the costs of insuring the young driver in your family.
"Putting your teen in a big, boring vehicle is going to be a lot easier on the wallet than giving them the zippy small car they may want," said Russ Rader of the Insurance Institute for Highway Safety.
But why does it typically cost more to insure a teenage driver?

According to data compiled by insurance companies, teenagers lack driving experience and are prone to making mistakes.
The Insurance Institute for Highway Safety identifies teen drivers as more likely to be involved in collisions or receive moving violations than any other segment of the population.
"There is a very strong link between age and accident rates," said Mike Barry, senior vice president of media relations for the Insurance Information Institute, a non-profit, independent source of information, insight, analysis and referral on insurance. "Young drivers file more claims than almost any other age group."
Every state is different when it comes to insurance costs for teens, there's no across-the-board standard increase for adding a teenage driver to your policy.
The IIHS offers the following advice for insuring teen drivers and offers some safety suggestions for young motorists.
Make the grade. Lots of insurance companies offer discounts for good grades in school. Check with your insurance provider about specific terms and conditions.
Drive carefully. Insurance rates increase after a ticket or collision. Teach your teen to drive defensively and they'll avoid a lot of the expensive pitfalls.
Make and model matter. A teenager behind the wheel of a sports car will pay far more than one who drives something efficient and safe.
Stay away from high performance vehicles. More powerful engines can tempt teenagers to test the limits.
Bigger, heavier vehicles are safer. They protect better in a crash, and analysis of insurance data shows teen drivers are less likely to crash them in the first place.
Look for Electronic stability control (ESC). The feature that helps a driver maintain control of the vehicle on curves and slippery roads reduces risk on a level comparable to seat belts.
Vehicles should have the best safety ratings possible. At a minimum, that means good ratings in the IIHS moderate overlap front, side and head restraint tests and four or five stars from the National Highway Traffic Safety Administration.