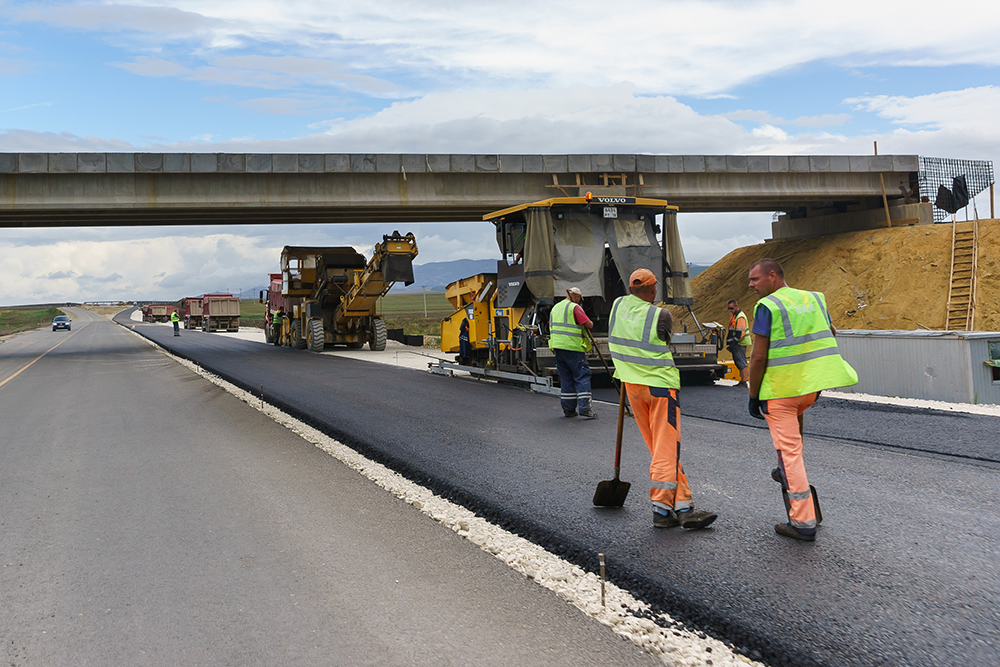 Drivers need to remain patient, vigilant and attentive at all times behind the wheel, but especially when driving through construction zones.
Rubbernecking, texting-and-driving and eating are among distractions that can be costly--and even fatal--on roads with work crews.
"Work zone collisions saddle our state with millions of dollars in unnecessary costs, not to mention the tragic—and preventable—loss of life," said Caltrans Director Malcolm Dougherty. "The children of our workers are proud of their parents and are asking all drivers to help keep workers safe by staying alert in highway work zones."
California and other states have rolled out public relations and advertising campaigns aimed at distracted driving. They highlight the dangers of driving while operating a cell phone, navigational system, tuning the radio--and dining while driving.
Law enforcement agencies have taken notice and made efforts to address the somber statistics. One tactic sees increased fines and penalties for speeding and at-fault collisions in work zones.
Enforcement campaigns such as "Click It or Ticket" and "Slow for the Cone Zone" have led to a reduction in collisions, injuries and fatalities on California's highways. Still, work zone collisions continue to burden the state. The most recent data indicates California was saddled with $185 million in economic costs related to such crashes, on top of the loss of life.
In addition to warning drivers about stiff penalties they face in work zones, agencies also appeal to motorists' humanity by asking them to place themselves in a road worker's boots.
Years ago, the California Highway Patrol initiated a construction awareness campaign that now runs every year. Billboards and ads with construction employees and their families play a prominent role in the safety campaign.
The Kansas Department of Transportation's campaign is dubbed "Give 'Em A Brake" and educates motorists how to identify they're entering a work zone and what to expect.
The California Department of Transportation urges drivers to proceed with caution while driving in "Cone Zones" this summer. Here are some of their suggestions:
Obey the posted speed limits and do not speed in construction zones.
Keep your eyes on the road. Expect the unexpected.
Watch for workers; drive cautiously.
Avoid unnecessary lane changes.
Don't use your mobile phones while driving through work zones.
Turn on your headlights for better visibility.
Be vigilant while driving through work zones at night.
Expect delays, especially during peak travel times.
Keep ample distance between you and the car in front of you.
Expect lane shifts, and merge when directed to do so.
Be patient.