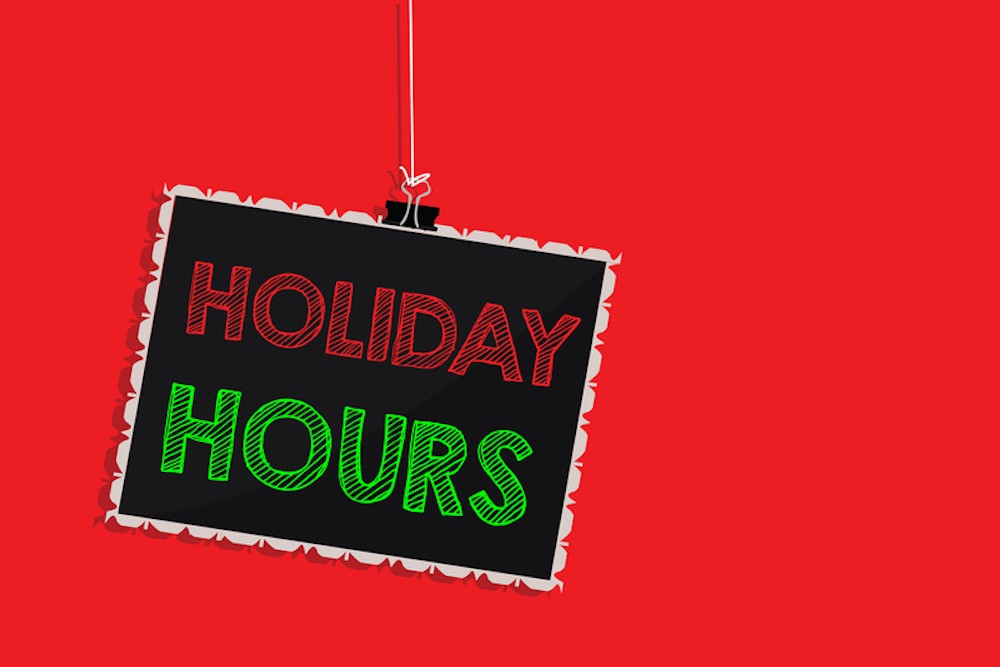 Our employees work hard and deserve to spend the holidays with their families. That's why our Service and Parts departments will be closed at times during the holiday season.
The Parts and Service departments will be closed for business on the following holidays: Christmas Eve, Christmas, New Year's Day.
Have a happy and safe holiday season. We look forward to serving you during the remainder of 2018 and beyond.